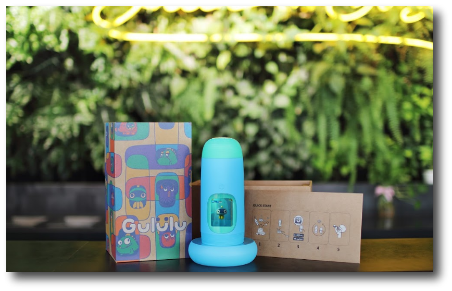 It's back to school time here in New England. Unfortunately, Mother Nature didn't get that memo. With the first week of school temps scheduled to reach in the high 90s and schools aren't airconditioned, staying hydrated is so important! I've lucked out because my kids love water. They really only drink water and some milk. I know that they will drink water to stay hydrated during the day but not every parent is as lucky as I am in this respect. I've watched many families I know struggle with getting their kids to drink enough water throughout the day even without the danger of extremely high temps in the classroom. Water isn't fun so getting kids excited about drinking it can be a challenge.
We all know that staying hydrated is important, especially with the temps in the classroom not realizing it's supposed to be the end of summer. Gululu has helped ease the stress of staying hydrated with a fun interactive kids water bottle. They help kids stay hydrated with the help of a smart water bottle and water tracker app. Parents can keep track of their progress through a smartphone app and kids get to have fun while they stay hydrated! The more water they drink the more fun they have with their Gululu virtual pets! It's such a great idea for a generation growing up with technology.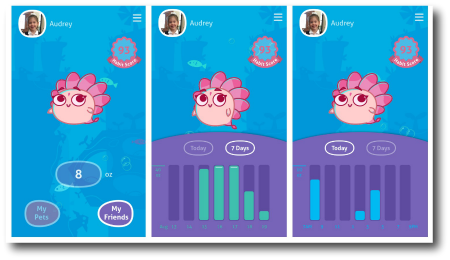 Gululu, the interactive bottle features:
● Monitor children's daily water-drinking progress through your smartphone
● Grow and evolve with a virtual 'tamagotchi-like' virtual pet
● Experience continuous content updates through an automatic software update system to keep children engaged
● Utilize "Do Not Disturb" and "Bedtime" modes
● Learn-Through-Play, embark on a journey of health, rewards, and adventures within the "Gululu universe"
●Connect with friends by syncing to nearby bottles and stay connected with the cloud-based app. Durable, safe, and waterproof with a modular design and easy-to-clean spout that makes maintenance simple BPA-free


● Every few weeks new content is introduced to keep kids interested and entertained while they are on their hydration journey!
Another reason I love Gululu is their commitment to giving back. They give back with every bottle sold. So while your child is staying healthy and hydrated they are giving to other children throughout the world.
"Our mission is to hydrate children all over the world. To advance this goal, for every bottle purchased a child in a developing country will be provided with a clean water well for life! This can be done through our partnership with Generosity.org organization.
You can grab your code for 20% off when you order this one of a kind interactive water bottle. Simply use code hydratekids2018 before September 15th! You can also find out more about Gululu Go by visiting the Gululu site!
Disclosure: Mommy Makes Time receives products in order to conduct reviews. No monetary compensation was provided unless noted otherwise. All opinions are 100% my own. Some posts may contain affiliate links that I receive commission or payment from in exchange for referrals. In the event of a giveaway, the sponsor is responsible for delivery of the prize, unless otherwise noted in the posting. I only recommend products or services I personally use and believe will be a good fit for my readers. I am disclosing this in accordance with the Federal Trade Commission's 16 CFR, Part 225: "Guides Concerning the Use of Endorsements and Testimonials in Advertising