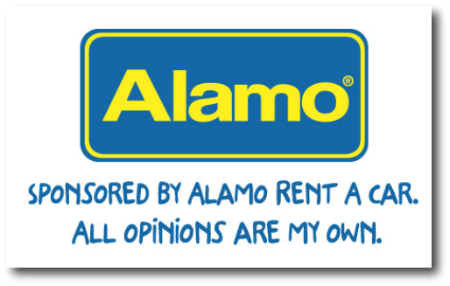 Have you ever felt like you need a vacation after your vacation? Depending on the vacation I'm sure most parents can say they are even more exhausted after their time off! In fact, according to a recent survey from Alamo Rent A Car, ninety-three percent of moms and eighty-eight percent of dads say they feel like they need additional time off after their family vacation.
If you've ever taken a vacation with your family, especially if you have young children, you know just how exhausting it can be. From planning and executing the "perfect day" to changes in routines, it can take its toll on even the most energetic parent. No wonder one in four people say taking a family vacation is more exhausting than relaxing. Here are some of my tips for making a vacation less exhausting and more relaxing.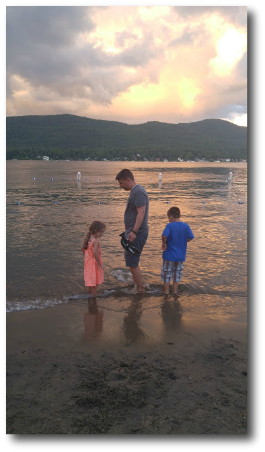 Focus on Family
Most people agree that spending time together as a family is the main reason for taking a family vacation. If your main goal is to spend more time together, this should be your priority. No one says you need to plan complicated (and overly expensive) trips to spend time together as a family. You can take a trip to a local beach, plan day trips or even do a simple long weekend together as a family. The key is to focus on spending time together and connecting as a family.
While you're focusing on family time try and "unplug" as much as possible. We recently did a "tech free day" trip. No phones or tablets left plenty of time for talking and imaginative play for both the kids and parents. It was a great experience and one I recommend everyone try at least once!
Give Up on Perfection
I am guilty of this. Trying to plan this perfect trip with extravagant details. After years of attempting to make these magical trips I realized that sometimes the unplanned trips left the most lasting memories. If you think back on it, what do you remember most of your family vacations as children? For most people it's not every tiny planned out detail but time together as a family. Stressing over making everything perfect is going to take its toll on you and you're going to need a vacation by the time you get home.
Speaking of perfection, stop trying to get that social media perfect photo! Social media can put a ton of pressure on people to have the most "perfect" vacation. Don't fall for it! While you're trying to get that perfect shot you're missing out on things around you. Take a deep breath and enjoy the moment…with or without the camera.
Do Some Simple Planning
While you shouldn't be worried about planning every moment of every day of your vacation, finding some simple tips can help take the stress out of your vacation. Check out Alamo's The Scenic Route for great tips to enjoy your vacation. I especially love their articles on Family Travel! Finding the right balance between having a plan and not over planning makes for a more relaxing time. Utilizing great sites helps make that less complicated than it sounds!!
Make sure you're finding time to relax and enjoy your vacation. After all, we work really hard both at work and as parents. We deserve time to unwind and enjoy time with our family without putting unnecessary stress and pressure on ourselves. Happy vacationing!!!
Disclosure: Mommy Makes Time receives products in order to conduct reviews. No monetary compensation was provided unless noted otherwise. All opinions are 100% my own. Some posts may contain affiliate links that I receive commission or payment from in exchange for referrals. In the event of a giveaway, the sponsor is responsible for delivery of the prize, unless otherwise noted in the posting. I only recommend products or services I personally use and believe will be a good fit for my readers. I am disclosing this in accordance with the Federal Trade Commission's 16 CFR, Part 225: "Guides Concerning the Use of Endorsements and Testimonials in Advertising