If you are thinking about planning a family vacation soon, then there can be plenty of things to be thinking about. When you take into account children and the fact that you have to do all of the organizing for them too, it does take some time and advance planning to ensure that it is a smooth and stress-free trip. Throw in a long-haul trip and you could be adding some more stress to the table, but only if you don't plan it well. Here are some tips and tricks to help you to plan a long-haul trip with your family. Who says you have to stop traveling when you have children?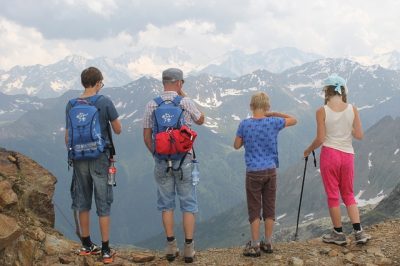 What Do You Want To Do?
You need to know what kind of trip you are going to be planning. Do you want it to be a pretty relaxing trip where you stay by the beach or pool? Do you want it be an adventurous and exploring holiday, heading off into the jungle or rainforest? So decide as a family what you are looking for, and then it will make your options much simpler.
Look For Brands You Know
With so many hotel chains that are now international, it can be a stress-free way to plan if you set your accommodation at one of them. You won't get any unexpected surprises, and you'll know that there is a certain level of customer service and standards with a brand that you know and trust. Take Marriott, for example. You know that if you were staying somewhere like their Courtyard Raipur hotel, what will be on offer. With a family, it can be such a good thing for peace of mind when you're far from home and in a place that you have never been to before.
Check The Practical Things
In order to get the whole family off on vacation, then you need to check a few practical things, and add them into your plan. Take passports, for example. Has everyone got them and are they in date? Do you need any visas or vaccinations before you travel? Checking on all of these kinds of thing before you travel, will give you plenty of time to get new passports if needed, and book for shots if they're needed too. Remember to get travel insurance too. It is so important when you travel, but especially when you travel to far-flung destinations.
Prepare For The Flight
There is no denying that the worst part of any long-haul vacation is the flight. So it helps to plan ahead and almost practice for the flight, depending on the ages of your children. Get things together for them to use, as well as snacks. Call the airline if you're unsure of what they offer for children, and check if things like strollers are allowed. It is a good idea to remember a few new bits of the return flight too, just to help that flight go smoothly. When you plan ahead, you'll feel much calmer and things will run much more smoothly.
Disclosure: Mommy Makes Time receives products in order to conduct reviews. No monetary compensation was provided unless noted otherwise. All opinions are 100% my own. Some posts may contain affiliate links that I receive commission or payment from in exchange for referrals. In the event of a giveaway, the sponsor is responsible for delivery of the prize, unless otherwise noted in the posting. I only recommend products or services I personally use and believe will be a good fit for my readers. I am disclosing this in accordance with the Federal Trade Commission's 16 CFR, Part 225: "Guides Concerning the Use of Endorsements and Testimonials in Advertising