After spending time on maternity leave or returning to the workplace after many years of being a stay at home mom can be a difficult. Not only do you have to deal with the impact of the emotional roller coaster involved with leaving your baby or kids for the first time, but there is a lot of logistical organization to cover- not to mention the sheer exhaustion you will eventually face. However, there is plenty you can do to avoid the back to work blues.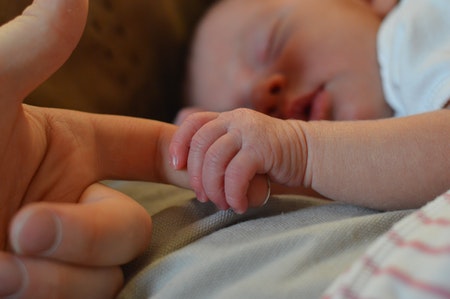 Approaching the big day
Some moms are happy to get back to work, but many are fearful. It's no surprise – when you are away from an environment for so long, you may feel like you have no idea what it is like out there anymore.
It's a good idea to plan for a shorter week when you first go back, and also establish some kind of routine. What time will you need to drop the kids at daycare? Plan for sickness, too – you just know one of your kids is going to get ill on the one week you need them not to!
Don't expect miracles
Hopefully, you will have been in contact with work every once in a while, but it's not a huge problem if you haven't or are starting a completely new job. It's important to give yourself time to settle into the workplace again, so spend awhile getting to know the systems, any new people, and feel free to ask lots of questions.
On your first week, no one is going to expect a lot from you – and you should treat yourself the same way. Sometimes we are the hardest on our selves!
Organization
It's critical that you get organized when you return to the workplace. You will probably pick up a whole bunch of bad habits while you have been away, and you need to start getting into some kind of order.
For example, could you get everything ready – your lunch, the kids' clothes etc – the night before work days? Could you start creating a dinner plan on the weekends and make meal preparation a lot easier? Can you change your grocery shopping to online instead of having to go to the stores yourself? There's a lot you can do to ease the pain and difficulty of managing a household while working – but it all takes planning.
Tiredness
If you're lucky enough that your little ones are sleeping through the night, congratulations! For most of us, however, working and bringing up young kids equals sheer tiredness and exhaustion. Avoid staying up late for the time being – including at weekends. Order a coffee delivery to the office if you need a pick-me-up – but never drink caffeine after mid-afternoon. Don't make any big plans, either – at least for the first few months of work. And don't be frightened of discussing your tiredness with others who might be suffering the same thing.
Finally, don't forget, it's important to look after yourself as much as it is to please your employer and keep your kids happy.
Disclosure: Mommy Makes Time receives products in order to conduct reviews. No monetary compensation was provided unless noted otherwise. All opinions are 100% my own. Some posts may contain affiliate links that I receive commission or payment from in exchange for referrals. In the event of a giveaway, the sponsor is responsible for delivery of the prize, unless otherwise noted in the posting. I only recommend products or services I personally use and believe will be a good fit for my readers. I am disclosing this in accordance with the Federal Trade Commission's 16 CFR, Part 225: "Guides Concerning the Use of Endorsements and Testimonials in Advertising