Every parent knows the seemingly never ending battle that comes with being a modern Mom or Dad. There just never seems to be enough time or enough money for us to be able to do our job well. In an age where wages are often repressed but the cost of living continues to soar, it's little wonder that parents are apt to save every single penny they can and claw back every second of free time in their day. If you're tired of this constant uphill struggle you may be completely oblivious to the ways in which that ubiquitous little rectangle in your pocket can make your life a whole lot easier. Yup, your smartphone is good for more than just sharing cat memes on social media. There's a wealth of apps out there to make the life of busy working parents a little easier, a little less time consuming and a little less stressful, and help you to… well… make time for you!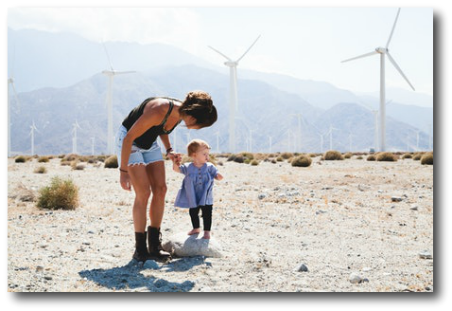 Family Orbit
Chances are that even if your kids don't have a smartphone, tablet or other mobile device of their own, they have regular access to one. But all parents know that this can be a blessing and a curse for parents. We worry that they might be accessing inappropriate content, we worry about who they might be contacting and we worry where they are when they don't come home on time. Fortunately, FamilyOrbit is a parental monitoring app to enable you to handle all of the above in one app. You can keep track of your kids' whereabouts on a map in real time, access what they're doing on their phone, block inappropriate or dangerous content and even lock and unlock their phones instantly no matter where you are. Many parents use a number of different apps for this, but you can save time and effort by keeping them all in one place.
Azoomee
Most kids have a DVD and Blu Ray collection that's chock full of their favorite movies and TV shows to keep them entertained over the holidays. But where do parents turn when these are exhausted? Streaming apps are all well and good but you can't always guarantee the Kid Modes on them are as effective as they claim to be. And letting them peruse YouTube can be a nightmare (you've seen those disturbing videos with Elsa and Spider-Man right?). Fortunately, Azoomee is an app that's full of age appropriate movies, TV shows and eBooks to keep them entertained.
ChoreMonster
Sick of shouting yourself hoarse trying to get your kids to help out around the house once in a while? ChoreMonster helps kids to turn their chores into a rewarding game. Every task they complete to your satisfaction earns them points which they can spend on anything you (and they) want.
Buddhify
Aaaand, relax. Every parent knows that meditation can be a wonderful way to relieve the stress of modern living and help them to feel mindful, alert and rested. Unfortunately, getting to that place isn't always easy. That's why Buddhify helps you to meditate wherever you are and whatever you're doing.
Disclosure: Mommy Makes Time receives products in order to conduct reviews. No monetary compensation was provided unless noted otherwise. All opinions are 100% my own. Some posts may contain affiliate links that I receive commission or payment from in exchange for referrals. In the event of a giveaway, the sponsor is responsible for delivery of the prize, unless otherwise noted in the posting. I only recommend products or services I personally use and believe will be a good fit for my readers. I am disclosing this in accordance with the Federal Trade Commission's 16 CFR, Part 225: "Guides Concerning the Use of Endorsements and Testimonials in Advertising