We received the following product to facilitate an honest review. All opinions are our own.
It's that time of year where I'm racking my brain to find something amazing for my nephews. They are 9 and 12 so it's getting harder and harder to find things they think are "cool". Luckily, GOTRAX makes a variety of amazing scooters, skateboards and hoverboards that will make me the cool Auntie again this year. I chose a hoverboard not only for the coolness factor but because it was something I knew my brother would enjoying trying out with them. With it's high weight capacity, I know it's a gift the whole family can get behind!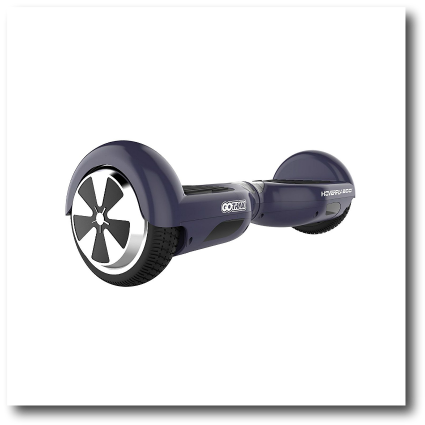 Need to dodge asteroids or meteoroids? Your GOTRAX HOVERFLY ECO hoverboard balance scooter has a 0-degree turning radius, non-slip foot pads, and protective bumpers. You'll be the brightest star Commander in the galaxy thanks to the HOVERFLY ECO's cosmic colors and lunar-bright LED lights.Explore the universe as far as your imagination or your parents allow; the HOVERFLY ECO battery lights will indicate when it is time to return home for a recharge.With the HOVERFLY ECO's high-quality materials and 220-lb weight capacity, your whole family will want to join your fleet!
GALACTIC HOVERBOARD FEATURES & SPECS
ELECTRICAL SAFETY CERTIFIED: Electrical, battery, and charger systems tested & certified to UL 2272 safety standards.
THRILLING TORQUE: Get a powerful and smooth, self-balancing glide with dual 250W motors.
BECOME A MASTER FASTER: Quick and easy hoverboard learning with simple operation and Training Mode.
ENJOY LIGHT-YEARS OF FUN: Space travel up to 7.4 mph and for up to 12 miles on a single full charge.
STELLAR FIRST-CLASS DESIGN: LED lights, cosmic colors, high-quality space materials built to last.
Safety Features
The HOVERFLY was constructed by our top spaceflight engineers to provide the utmost safety for every commander and citizen of the GOTRAX GALAXY. All electric, battery, and charging systems are tested and certified to UL 2272 safety standards for self-balancing electric scooters aka hoverboards. For additional protection, we added non-slip foot platforms, rubber bumpers, and system safety features including Auto Shutdown.
Few hoverboards can boast the power and seamlessness provided by the GOTRAX HOVERFLY. The dual 250W motors combined with the space-age gyroscopic self-balancing electric scooter technology create a smooth and controlled hoverboard riding experience.
UL CERTIFICATION INFO
The GOTRAX HOVERFLY self-balancing scooter is tested and certified to UL 2272 safety standards for e-Mobility devices. This certification means that electrical, battery, and charger systems have been thoroughly tested and certified for safety. To learn more about UL safety standards, please visit http://www.ul.com/hoverboards/.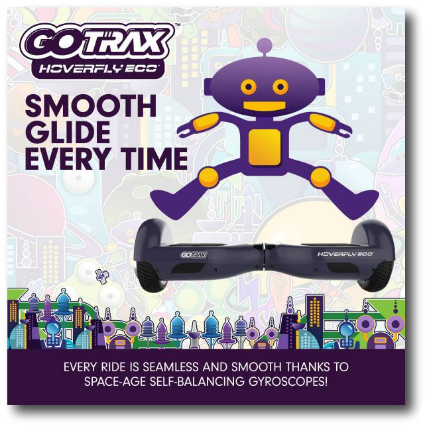 Now, I am not the most coordinated person in the world. My husband nick named me grace for a very fitting reason. However, I did try this out and I did not fall flat on my face as I assumed I would. It does take some balance and coordination but if I can get the hang of it kids should have no problem! I can't wait to see my nephews enjoy this (when it's not freezing out in New England). It's a really fun idea and perfect for holiday gifting!
Get Social with Gotrax