When you are sitting and daydreaming about taking a vacation, are you thinking about beaches or mountains? Wineries or deep-sea diving? Whatever you're thinking about, it's about taking a break from your everyday routine and doing something different. The whole point of a vacation is to step back from the daily slog that you face and do something different. Spending your time enjoying yourself away from the commute and the pressure of work, spending time with friends instead of immediate family – each of these can seriously relax you.
While you can book your travel with Priceline from the comfort of your sofa, you don't necessarily have to book an entire vacation to somewhere exotic and far away just to enjoy yourself and relax. Some of the best vacations you could ever have are actually 'staycations', where you stay at home and learn to relax there. Sometimes, people choose a staycation because of budget reasons, timing in the year with the children and even climate. Poor travel conditions don't give anyone the travel bug! So, if you want to get away but can't, you need to find ways to take that much-needed vacation without even leaving the house. But how do you do that?
Tip 1: Watch A Foreign Movie
Think about the place you want to visit the most, and find movies that are based there. Got a hankering for seeing Paris? Well, you need to watch Amelie. Cook yourself an amazing French dish, open a bottle of wine and sink into Paris for the evening.
Tip 2: Play The Tourist
It's amazing what you can see of your own city if you open your eyes and pretend to be a tourist. If you're lucky enough to live somewhere fairly historical or even in a capital, go and trace the steps of a regular tourist and visit the sites. Take a guided tour and check out free museum offers. You will very likely discover so much about your own city that you didn't know before.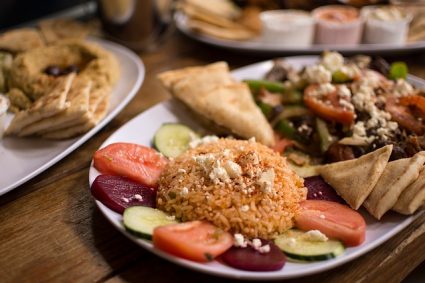 Tip 3: Try A New Restaurant
That new Greek place that has opened up in the city center looks good, right? How about you take the time to go down and try something completely new. Challenge yourself to try a new dish and use apps like Urbanspoon to help you find a new favourite restaurant.
Tip 4: Book A Luxury Hotel
You don't have to go very far at all for this one. You don't necessarily need a whole vacation to enjoy time in a hotel. It's not just about the fact you're not in your own bed, it's the breakfast service, the pretty soaps and the turndown service you don't get at home. Okay, so you're technically leaving the house, but you're not headed to a far-flung beach!
Take advantage of the lack of budget and enjoy something a little different for your vacation. There's no need for regrets or spending all your cash on flying around the world if you don't have to.
Disclosure: Mommy Makes Time receives products in order to conduct reviews. No monetary compensation was provided unless noted otherwise. All opinions are 100% my own. Some posts may contain affiliate links that I receive commission or payment from in exchange for referrals. In the event of a giveaway, the sponsor is responsible for delivery of the prize, unless otherwise noted in the posting. I only recommend products or services I personally use and believe will be a good fit for my readers. I am disclosing this in accordance with the Federal Trade Commission's 16 CFR, Part 225: "Guides Concerning the Use of Endorsements and Testimonials in Advertising