My daughter is finally into playing with dolls and I'm being pretty particular with the dolls she has. I want a positive image for her as she plays. I remember growing up with a specific set of dolls that didn't really represent who I was. There are so many options when it comes to dolls and play things for your children now and I'm excited for what my daughter is using her imagination to become while she's playing.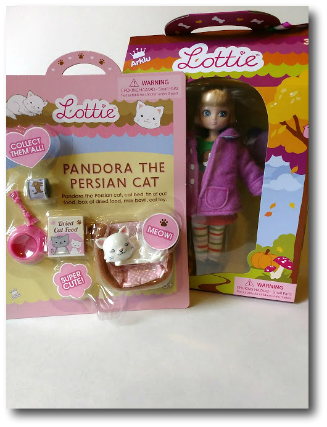 When I find a company that not only makes a quality product but has a fantastic vision, I can't support them enough. This is what I've found in Lottie Dolls. Lottie Dolls are are an Irish Doll company that developed their dolls to represent nine year old children, not adults. These dolls are relatable to the children that play with them.
I was extremely impressed with the quality of these dolls. The fabrics were soft and well made. You can tell they will last and hold up two child's play. I love the wide variety of accessories that you can get to go along with the dolls. They all promote being outdoors and STEM activities and that is so important for little kids to see. From camping sets to horseback riding, there are no limits to the imaginative play with these dolls.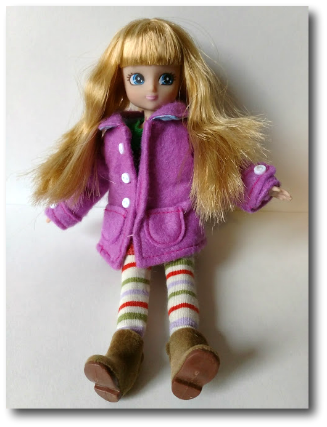 We have the Autumn Leaves Lottie Doll and my daughter is absolutely in love. We are definitely going to be adding to her accessories this holiday season. She can relate to this adorable little doll and I love seeing her use her imagination playing outside in our own autumn leaves.
Autumn Leaves Lottie Doll Awards Winner:
(UK) Creative Play Awards 2012 – Winner's Award in the Imaginative Role Play 4 – 7 years category
(USA) PAL Awards 2012 (Play Advances Learning)
(USA) National Parenting Center's Seal of Approval

(USA) Creative Child Magazine awards 2012 – Preferred Choice Award
Lottie's Mission
We recognize how precious childhood is. And in the face of growing pressure – from a variety of sources – how short it can be. We dream of a safe and uncomplicated place where kids can be kids, where the great outdoors is there for the exploring, where curiosity-led discoveries are a daily occurrence, where the imagination can run wild and where the only limit is bedtime. Our vision, when we first created Lottie, was to develop a range of dolls that would empower children to be themselves, to be imaginative and adventurous and – most of all – to have fun. We believe that childhood should be an inclusive place where every child belongs regardless of gender, ethnicity or ability. And we've made it our mission to do our bit – no matter how small – to protect childhood.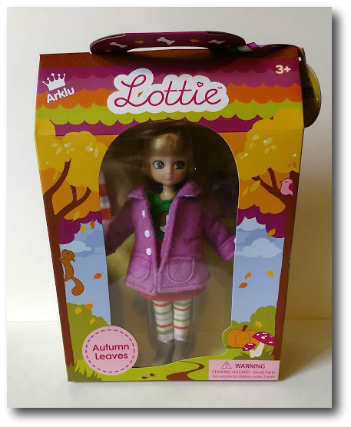 You can find Lottie Dolls on their website, Amazon and at a store near you. These would make a perfect gift for any little one in your life.
Get Social with Lottie Dolls
Enter to win your own Lottie Doll just in time for the Holidays!!
Disclosure: Mommy Makes Time receives products in order to conduct reviews. No monetary compensation was provided unless noted otherwise. All opinions are 100% my own. Some posts may contain affiliate links that I receive commission or payment from in exchange for referrals. In the event of a giveaway, the sponsor is responsible for delivery of the prize, unless otherwise noted in the posting. I only recommend products or services I personally use and believe will be a good fit for my readers. I am disclosing this in accordance with the Federal Trade Commission's 16 CFR, Part 225: "Guides Concerning the Use of Endorsements and Testimonials in Advertising