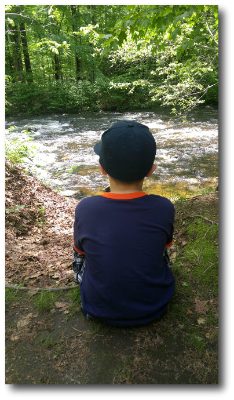 There is such a debate out there on what is the right amount of "screen time" for your family. While no one knows the magic number for your individual child, numerous studies show that too much isn't good for your little one (or even bigger one). It's so hard to decide what stance to take on tech with your family. Everyone has their own opinions on the subject so it's best to just see what works best for you.
I wanted to see how our family would "survive" with a tech free day. Now, I'm not a perfect mom. I've let my kids watch television or play on a tablet so make my day a little easier. It's called survival sometimes. We usually let them have some type of tech on longer car rides. Monster loves to listen to his music and Lovebug will watch a show or play a game. Thinking of a decent amount of time in the car without tech did cause some anxiety but once we decided on our tech free day I was committed.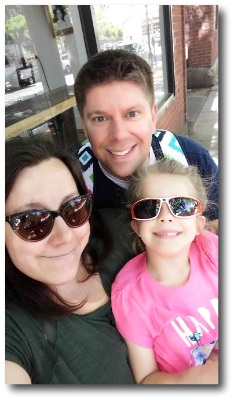 We had planned a day at a park that was at least a 30 minute drive providing we didn't hit any traffic. I packed coloring supplies of the kids and made sure we had a good CD in the car. You know what happened? They colored and sang. They survived the ride with no scars and we made it to the park.
My husband and I made the same commitment to be tech free for the day (with the exception of cell phone pictures). I think tech free was harder on us just out of habit. I never realized how much I checked my phone until I made a conscience effort not to check it for a day. I don't think I remember how to just be in the moment. It took some time to be alright with the fact that I wasn't doing something at every moment.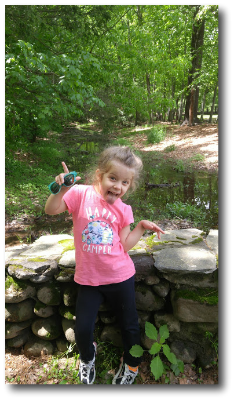 Our park trip was amazing. We made some great memories. Played on a fun playground and crashed a spray park we weren't prepared for (good thing I always have spare clothes in my trunk). It was a fantastic afternoon. We talked as a family and really listened to each other. We went out for lunch and actually talked with no distractions. It was really, really nice.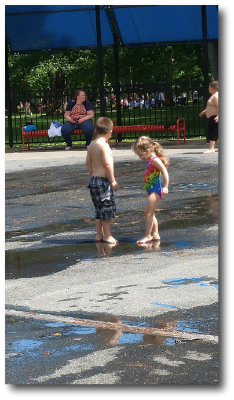 The day had it's ups and downs like any other day but it was nice being disconnected for the day. Is going completely tech and screen free going to happen for my family? Of course not. Can we survive if we reduce our tech time? Absolutely. It's all about finding a balance that works in your house. There are lots of resources out there to help you find a balance and give you great ideas. Check out Keeping Tech in Check for great ideas and articles on kids and technology.
Disclosure: Mommy Makes Time receives products in order to conduct reviews. No monetary compensation was provided unless noted otherwise. All opinions are 100% my own. Some posts may contain affiliate links that I receive commission or payment from in exchange for referrals. In the event of a giveaway, the sponsor is responsible for delivery of the prize, unless otherwise noted in the posting. I only recommend products or services I personally use and believe will be a good fit for my readers. I am disclosing this in accordance with the Federal Trade Commission's 16 CFR, Part 225: "Guides Concerning the Use of Endorsements and Testimonials in Advertising