Thank you to Hood for sponsoring the following post. All opinions are our own.
It's that time of year again. Kids are heading back to school and the lazy days of summer are coming to an end. I can't believe my baby is going into first grade this year. Where did the time go? We had an amazing summer full of memories but now it's time to get back into our routines.
Morning are never easy in this house. Monster is always up, dressed and ready to start the day while I'm grumbling and climbing out of bed. I am not a morning person. I never have been and I don't think I ever will be. Surprisingly, my husband is one of those perky morning people and Monster is just like his dad. He goes to work before us though so it's still up to me to make sure we all start the day off on a healthy note.
We used to eat a lot of cereal but it can get messy and if we are running late, usually my fault, cereal isn't portable. I started making smoothies for the kids and they LOVED them. Smoothies are delicious and a great way to pack in the nutrients for a great start to the day. Bonus, you can often make the ahead of time or quickly in the morning! Pour in to-go cups and you're out the door with a protein packed, vitamin rich super breakfast.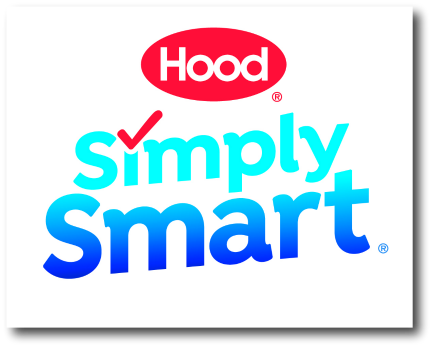 We love Hood Simply Smart Milk. It's perfect for our cereal, my coffee and absolutely perfect in our smoothies. Ultra-filtered Hood Simply Smart Milk has benefits that regular milk simply can't. It has more protein, more calcium, less fat, less cholesterol, and fewer calories than whole and 2% milk and has a delicious rich and creamy taste you can't find in low-fat milks. It has a creamy taste that I love but don't usually get in low fat milks. When I'm making my smoothie I'm trying to get as much nutrition as possible into that glass. Hood Simply Smart milk has 10g of Protein per serving (regular whole and 2% milk has just 8g) and 35% of the daily requirement of calcium. Making our morning protein and calcium packed.
Monster isn't the biggest fan of healthy stuff so sneaking it into his smoothie is one way to make sure he's getting a little veggie boost. We went strawberry picking this year and had a ton of strawberries from our adventure. We froze them so we could use them throughout the year. Frozen fruit is amazing in smoothies and knowing where it came from is a nice bonus! I'm making Chocolate Covered Strawberry Smoothies with Hood Simply Smart Fat Free Chocolate Milk. It's delicious and perfect for the kids.
Chocolate Covered Strawberry Smoothies
Ingredients
1 cup strawberries (we freeze them for our smoothies)
1/2 raspberries
1/2 Kale without stems
1 cup strawberry yogurt of your choice
8oz Hood Simply Smart Chocolate Milk
Ice
Instructions
Put Kale and half the milk in blender.
Blend until smooth (great way to hide the veggies).
Add in strawberries.raspberries and remainder of milk.
Blend until smooth.
Add yogurt and ice if you aren't using frozen fruit.
Blend.
Pour into cups and enjoy!
https://mommymakestime.com/2017/08/chocolate-covered-strawberry-smoothies/
copyright Mommy Makes Time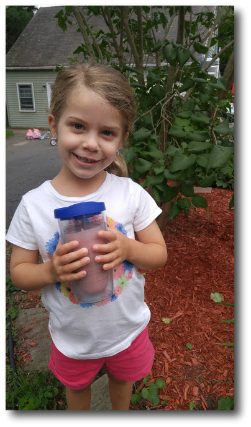 I like to make a adult version of this smoothie by adding frozen coffee ice cubes instead of fruit. Frozen cafe mocha smoothies are the perfect way to get me going. We love that we made the switch to Hood Simply Smart milks. A creamy taste with more nutrients than regular milk from a trusted name in dairy is a win in my book. Interested in trying Simply Smart for yourself (you totally should)? Head to your nearest grocery store or stop by the Hood's table at the Boston Heart Walk on September 9 to taste the milk for yourself and pick up some premium swag items!

Disclosure: Mommy Makes Time receives products in order to conduct reviews. No monetary compensation was provided unless noted otherwise. All opinions are 100% my own. Some posts may contain affiliate links that I receive commission or payment from in exchange for referrals. In the event of a giveaway, the sponsor is responsible for delivery of the prize, unless otherwise noted in the posting. I only recommend products or services I personally use and believe will be a good fit for my readers. I am disclosing this in accordance with the Federal Trade Commission's 16 CFR, Part 225: "Guides Concerning the Use of Endorsements and Testimonials in Advertising