It's that time of year again. Back to school time. My Monster doesn't go back until next week so I've got a little bit of summer fun left. Getting back to in the swing of things isn't always easy. I've compiled a great list of products to help make back to school a little easier.
Garden Lites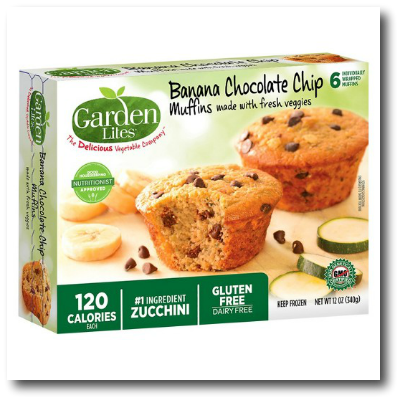 If you're looking for a great way to sneak some veggies in your kid's snacks or lunches, Garden Lites is the way to go. All Garden Lites® products are rich in vegetables, with vegetables ALWAYS the first ingredients; high in fiber; low in calories and packed with plenty of superfoods in each product in a convenient, portable and quick and easy package.
We loved the the Banana Chocolate Chip Muffins. They are moist and delicious and made with zucchini (shhh don't tell anyone). These kid approved muffins are perfect for breakfast or snacks. They are allergy friendly and perfect for schools because they are gluten, dairy & nut free.
Fairy Tales Hair Care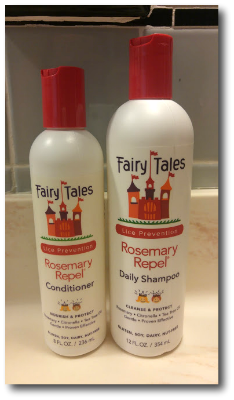 My little Lovebug has extremely long, thick and curly hair. It's gorgeous and we both love it. However, with her crazy long hair comes the fear of lice. Lice is a common problem with millions of cases each year. I LOVE the Rosemary Repel® line of hair care products. The blend of jojoba, sugar cane and chamomile to hydrate, moisturize and soothe the scalp while the proprietary blend of organic Rosemary, Peppermint, Tea Tree and Citronella is clinically proven to help prevent head lice and nits. We've used this line for a couple years and we haven't had any issues with lice!
If your little one does happen to get lice, the Lice Good-Bye® Survival Kit is a must-have for all school age families. The kit contains everything you need to eliminate lice and stubborn nits naturally and effectively. This pesticide-free, natural treatment is safe for repeated use even after you've used one of those chemical treatments. Our products are clinically proven and our easy step by step instructions will have you saying goodbye to lice in no time.
Nocciolata Dairy Free Chocolate Hazelnut Spread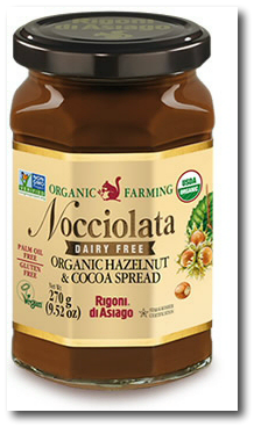 Back to school means lunches. Packing lunches your kids will actually want to eat is sometimes a challenge. I know my kid is a die-hard peanut butter kid but we look for other options so he doesn't bring peanuts to school. We recently discovered Rigoni di Asiago's Nocciolata Dairy Free and we love it! Dairy free is great for my sensitive stomach and the chocolate hazelnut taste is good for everything!
Nocciolata is an organic chocolate hazelnut spread made from all natural ingredients. Completely free of GMO's, preservatives, colors, additives, or artificial sweeteners, Rigoni di Asiago's Nocciolata Dairy Free combines hazelnuts, fair trade cocoa and cocoa butter, natural vanilla extract, and raw cane sugar for a chocolate-hazelnut spread with undeniably superior flavor. Nocciolata Dairy Free is made with environmentally-responsible cold-pressed sunflower oil. It also contains far less sugar than other brands and is free from hydrogenated fats.
It's amazing in recipes, on toast in the morning or even sandwiches (a spoon works well too but shhhh). I love giving my kids a treat that has less sugar and contains ingredients I trust! You can order yours online in regular or dairy free varieties!
Disclosure: Mommy Makes Time receives products in order to conduct reviews. No monetary compensation was provided unless noted otherwise. All opinions are 100% my own. Some posts may contain affiliate links that I receive commission or payment from in exchange for referrals. In the event of a giveaway, the sponsor is responsible for delivery of the prize, unless otherwise noted in the posting. I only recommend products or services I personally use and believe will be a good fit for my readers. I am disclosing this in accordance with the Federal Trade Commission's 16 CFR, Part 225: "Guides Concerning the Use of Endorsements and Testimonials in Advertising