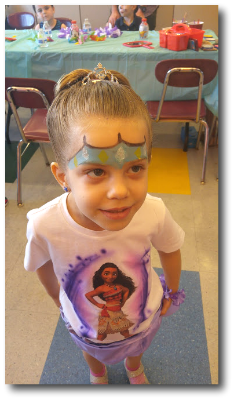 My Lovebug is obsessed with Moana. Not that I can blame her, I love that movie. This year for her birthday she wanted a Moana theme. Now as you know, anything involving Disney can get costly. I wanted to throw her an amazing birthday on a budget. Her's how I did it.
Think Outside the Box
If you're throwing a Disney character party think outside the box. It's summer and we were doing a Moana party. How can I make this Moana themed without everything being a licensed (i.e. expensive) product. Simple… think Luau! You can get so many themed products that tie right in with a Moana theme from Luau party supplies. We loved the Luau selection from Oriental Trading! I found bracelets, leis and decorations that turned our party into a tropical Moana adventure!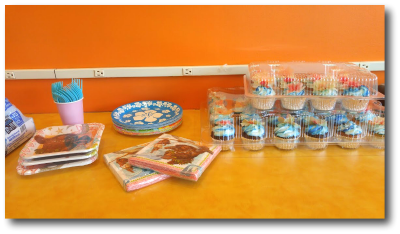 Oriental Trading even had Moana plates and cups for an affordable price so we could have a few character items. I bought the small cake plates in Moana and found adorable blue Hawaiian flower plates for the rest of the food! I saved money and added an adorable additional decorative item to party.
Ditch the Traditional "Goodie Bag"
While goodie bags are a traditonal party component, I always find a way to do give a thank you gift that doubles as something else. I know so many times my kids have lost the goodie bag from a party before we've even made it home. If I'm going to spend money on a thank you, I want it to be something they will use, like or has some part of the party. For this party I got flowered leis, bracelets and hair clips. The kids got to dress up for the party and then take them home as a gift! Win, win.
Cupcakes Instead of Cake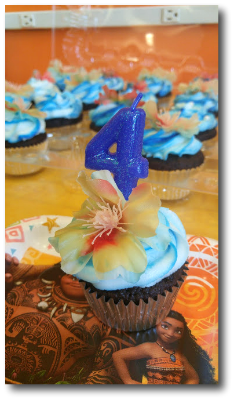 I am so very lucky to have an amazing baker as a friend. She is the owner of Starla Mae's and she creates amazing cakes and cupcakes for any occasion. As a budgeting tip I know not everyone can have a baker as a friend but you can still save. I've found that making (our buying) cupcakes can save time and money. They tend to cost less than cakes and are easier for younger kids. You don't have to buy extra utensils and it's a lot easier to estimate how much you need. No waste!
You don't need elaborate decorations for your cake or cupcakes either. We used simple flowers to decorate the cupcakes and they were gorgeous (and taste amazing which is always important). The extra flowers make quick, easy and simple table decorations.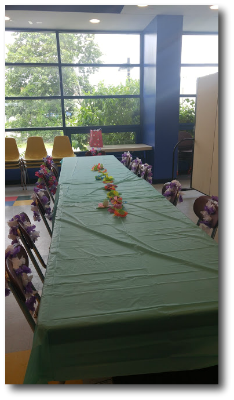 Overall, It's taken a few parties for me to realize that everything doesn't have to be perfect to create the perfect party! Your kids don't care if you spend 50$ or 500$ they are having a blast and that's all that matters!
Disclosure: Mommy Makes Time receives products in order to conduct reviews. No monetary compensation was provided unless noted otherwise. All opinions are 100% my own. Some posts may contain affiliate links that I receive commission or payment from in exchange for referrals. In the event of a giveaway, the sponsor is responsible for delivery of the prize, unless otherwise noted in the posting. I only recommend products or services I personally use and believe will be a good fit for my readers. I am disclosing this in accordance with the Federal Trade Commission's 16 CFR, Part 225: "Guides Concerning the Use of Endorsements and Testimonials in Advertising