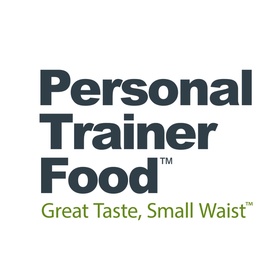 I am a busy mom. Really, really busy. I know lots of moms out there can relate to being busy all the time. We rarely have time to take a deep breath let alone think about things for ourselves. My me time (sadly including my health) is always on the back burner. I've been trying to lose the "baby weight" for about four years now. While I know it's really hard, I also know I haven't put my all into this endeavor either.
I took a look at myself in the mirror and realized things had to change. It was Lovebug's birthday and I realized I needed to be healthy and happy for my kids and myself. I want to be around and participate in their lives, not just watch from the sidelines. I have tried every diet and nutrition plan out there and haven't been able to stick to it. Mostly because I'm just busy and it's time consuming to make healthy choices all the time. However, I'm ready now and I have a plan.
was given the chance to try Personal Trainer Food for 28 days and I am really excited! I love the idea of having everything I'm going to eat for the 28 days prepped and ready to go. Talk about a time saver!
What is Personal Trainer Food?
Personal Trainer Food is a 28 day healthy, weight loss meal plan. You customize your order online and FedEx delivers it to your door in a few days. They use real, natural, great tasting foods only with meats, vegetables, eggs, cheese, and nuts. Their food is fresh cooked then flash frozen to lock in the tenderness and great taste. There are no processed fillers like rice or noodles. Plus, these are not TV dinners or dehydrated products, it's REAL food you get to mix and match individually packaged meats and vegetables for every meal. With over 800 meal combination possibilities, you will not get tired of our food.
I am setting realistic goals for myself. In reality I'd love to lose about 30 pounds over all but given this is a 28 day plan, I'd love to lose maybe 10 during the program (of course more would be better). Looking at the success stories on the website is a great motivator and I'm ready to do this. I'll be sharing before and after picture so you can see what progress I'm making so check back each week!
When the box arrived it was packed in dry ice! Seeing four weeks worth of food is a little overwhelming but I made room in my freezer so I was ready to go. It's great knowing that I don't have to shop for myself for the next few weeks just grab meals and eat. They heat up easily and are ready to go. The variety I have will definitely keep me from getting bored with my meal plan.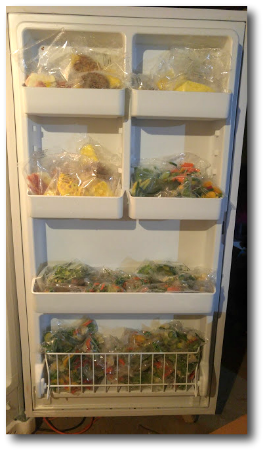 Also included in my meal kit was a ton of information to help me succeed on this plan. They list all the dos and don'ts of this program. There is even a guide if you're going out to eat. That's important because life happens and having a plan for eating out is a great tool for staying on track. The guidelines are simple enough and I feel like this plan is doable with my busy lifestyle!
Follow along with my progress over the next four weeks and see how this plan changes my lifestyle! You can find out more about Personal Trainer Foodon their website. Wish me luck!!!
Disclosure: Mommy Makes Time receives products in order to conduct reviews. No monetary compensation was provided unless noted otherwise. All opinions are 100% my own. Some posts may contain affiliate links that I receive commission or payment from in exchange for referrals. In the event of a giveaway, the sponsor is responsible for delivery of the prize, unless otherwise noted in the posting. I only recommend products or services I personally use and believe will be a good fit for my readers. I am disclosing this in accordance with the Federal Trade Commission's 16 CFR, Part 225: "Guides Concerning the Use of Endorsements and Testimonials in Advertising