Avoiding seasonal colds is a daunting task. Have you ever heard the saying, "An ounce of preventative is worth a pound of cure?" Well, the saying holds true when it comes to seasonal colds. Explore the six preventive tips below to help you beat seasonal colds.
Get Plenty of Rest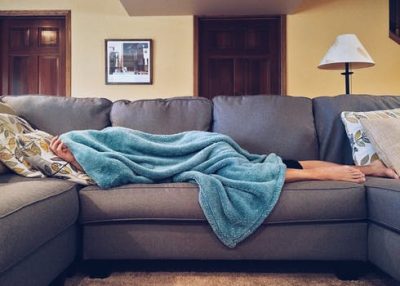 When you sleep, your body produces antioxidants that protect every part of your body. Having a healthy sleep schedule is a great way to boost your immune system. Doctors have prescribed sleep to sick patients for years, and researchers are finding that free radical scavengers released when humans sleep play an important part in protecting the body from many diseases and illnesses.
Drink Enough Water
Hydration is a great way to boost the immune system. According to the U.S. Geological Survey, water makes up nearly 60 percent of the human body and plays a vital role in transporting nutrients and disposing of toxins. Hydrating your body is a great way to boost your immune system and fight off seasonal colds.
Wash Hands or Use Hand Sanitizer
Washing your hands or using hand sanitizer is one of the best ways to protect yourself from seasonal colds. Doctors suggest washing your hands for 15 to 20 seconds in warm or cold water. After washing your hands, pat them dry with a clean, disposable paper towel. When soap and water are not available, use hand sanitizer with 60 percent alcohol or more to kill the most germs.
Have An HVAC Technician Check Your Home's Ductwork
Your home's ductwork can harbor bacteria and germs that cause many illnesses. While air conditioning is great during the summer months, these ducts could be causing illnesses. Using the proper air filter in your home's HVAC system is also important. Have an HVAC technician inspect your ductwork and check to make sure you are using the correct air filter to help you cut down on the number of seasonal colds.
Keep Your Body Warm
Researchers are finding that keeping your body warm may help fight off many illnesses. Your toes and nose are the areas you want to pay the most attention to, but allowing any part of your body to get cold can increase your chances of getting sick. Wear socks to heat your feet and scarves to keep your neck and face warm in cold weather.
Clean Your Home and Car
Keeping your home and car clean is a great way to keep yourself from getting sick. Making natural disinfectant wipes is simple, affordable, and easy. Fold paper towels in an airtight container, then pour in 1/2 cup isopropyl alcohol, 2 cups distilled water, and 1/2 cup of vinegar. Allow the paper towels to absorb the mixture and use the paper towels to disinfect surfaces in your home and vehicle.
Seasonal colds can cause coughing, sneezing, a sore throat, watery eyes, fever, and more. Even people who are generally healthy can fall prey to seasonal allergies and colds. While you can't completely guarantee you won't get sick, the above simple and affordable tips will help you protect yourself throughout the year.
Disclosure: Mommy Makes Time receives products in order to conduct reviews. No monetary compensation was provided unless noted otherwise. All opinions are 100% my own. Some posts may contain affiliate links that I receive commission or payment from in exchange for referrals. In the event of a giveaway, the sponsor is responsible for delivery of the prize, unless otherwise noted in the posting. I only recommend products or services I personally use and believe will be a good fit for my readers. I am disclosing this in accordance with the Federal Trade Commission's 16 CFR, Part 225: "Guides Concerning the Use of Endorsements and Testimonials in Advertising