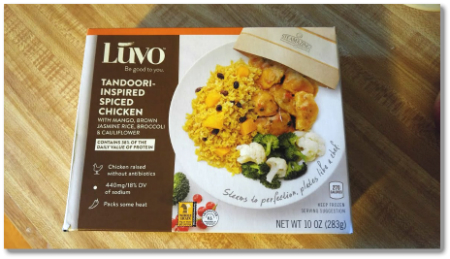 I love healthy eating not only because it's good for your body but because it's delicious! Sometimes it is hard to eat healthy meals, especially with the crazy schedules we have a moms. I know that three days a week we run right from school/work to various activities. Dance, gymnastics and swimming keep us busy and it's always tempting to hit the drive through. Finding great quick options has helped keep my family eating healthy even when we are super busy!
Luvo meals are fantastic for healthy and delicious choices on the go. I've never seen microwave meals this unique and healthy. I love the environmentally friendly packaging on the meals as well. The meals come in a pouch that you steam instead of plastic. They steam perfectly and leave lest waste for our planet. Perfect!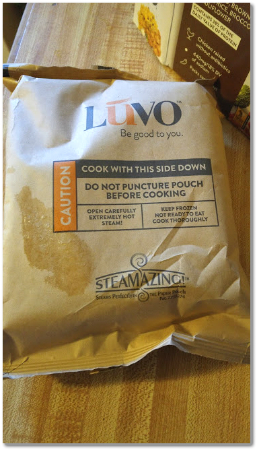 Luvo Facts!
Signature Luvo meals offer delicious culinary recipes with full servings of veggies, whole grains and quality proteins, flash frozen in custom Steam in Pouch TM packaging. Inspired by the French cooking technique "en papillote," which means "in parchment," the pouch creates an aromatic steam that gently cooks each meal in its own flavorful juices.
Luvo Bowls offer delicious recipes in a convenient paperboard bowl that steams quickly in the microwave. These Bowls feature a self- venting film that does not require puncturing, peeling back or stirring during the cooking process, maximizing convenience and locking in flavor.
Luvo Planted TM Power Bowls offer delicious recipes with at least two full servings of veggies, organic whole grain rice from Lotus Foods and plant proteins – in a convenient paperboard bowl that steams quickly in the microwave.
Luvo meals use responsible amounts of sodium and added sugar. While other frozen brands load up on salt, Luvo uses herbs, spices and quality ingredients to deliver amazing taste. Luvo never uses any artificial colors, flavors or sweeteners.
Luvo's people-, animal- and planet-friendly practices include using antibiotic free meat and poultry, using non-GMO ingredients whenever possible, and giving back to the community through partnerships with local nonprofit organizations.

I love the presentation. When your meal is on the plate it doesn't look or feel like you are eating a frozen meal. It looks and tastes like something you've spent a lot of time working on in your kitchen! Learn more online at LuvoInc.com. You can find them in the freezer section of your local store. The variety of different flavors means there is definitely something for everyone!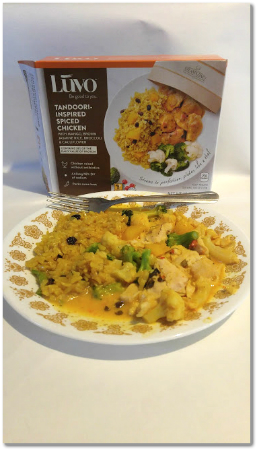 Get Social with Luvo
Disclosure: Mommy Makes Time receives products in order to conduct reviews. No monetary compensation was provided unless noted otherwise. All opinions are 100% my own. Some posts may contain affiliate links that I receive commission or payment from in exchange for referrals. In the event of a giveaway, the sponsor is responsible for delivery of the prize, unless otherwise noted in the posting. I only recommend products or services I personally use and believe will be a good fit for my readers. I am disclosing this in accordance with the Federal Trade Commission's 16 CFR, Part 225: "Guides Concerning the Use of Endorsements and Testimonials in Advertising