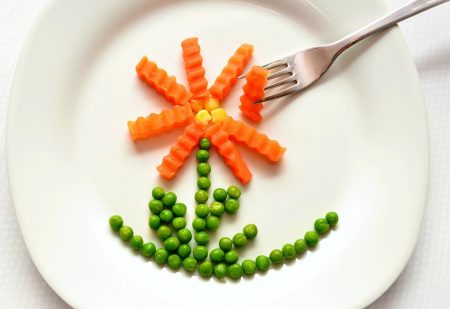 I'm sure you'll agree that one of the most important concerns as a parent is making sure that your kids are eating right. For the most part, this will depend on what you prepare for them and cook in the kitchen. Sure, as they get older they'll begin to eat more foods independently. But when they're younger the majority of the food they consume will be from your household.
Of course, these days it can be difficult to know what counts as healthy living. It seems that every day something else is crossed off the list because it's bad for the kids and another item is added on. If you're struggling to keep track, I think this post could help you an awful lot. Here are a few of the best tips on keeping things healthy at home.
Careful How You Cook
As we've mentioned before on this site, it's not all about what you cook but rather how you cook it. You need to be careful about the substances you use and the methods you choose. A basic example would be that frying meat is almost always going to lead to an unhealthier meal for your family. However, you can make things better by draining the fats and oils away as you're cooking. Although do be careful because if you don't watch over it, this can leave your food dry.
Watch Out For Those Additives
On occasion, you are going to want to treat your kids. There are plenty of sugary, sweet, delicious treats available that I'm sure your kids would love from pop tarts to cakes and sour sweets. While a treat every now and then won't hurt, you do have to watch out for how much junk food your kids are consuming. You should also make sure that you are looking at the ingredients of snacks like this. It's possible that they are packed full of additives, chemicals, and food colorings.
As well as this, you should be careful of foods that kids eat every day like cereal. Some cereals are filled trisodium phosphate, and you can read more about that on a site such as http://stoppoisoningus.org/trisodium-phosphate-in-cereal/. Don't forget, you can always check the ingredients on the box before you buy any products and look out for red flags like this. Although, the jury is still out on how harmful they actually are.
Find Those Antioxidants
Finally, you should make sure there's always some food on your kid's plate that contain those brilliant antioxidants. Oxidants cause a lot of the problems in the body and can lead to serious health conditions. By fighting back with antioxidants, you can protect your child's health and ensure they stay fit. You can read more about these on https://www.theatlantic.com/health/.
You'll find antioxidants in plenty of different foods like fruit and veg with Vitamins B, C and D. Broccoli is a great source of antioxidants so don't let your kids push it to the side of their plate. Try mixing it in different meals and remember, it's better for you raw.
Disclosure: Mommy Makes Time receives products in order to conduct reviews. No monetary compensation was provided unless noted otherwise. All opinions are 100% my own. Some posts may contain affiliate links that I receive commission or payment from in exchange for referrals. In the event of a giveaway, the sponsor is responsible for delivery of the prize, unless otherwise noted in the posting. I only recommend products or services I personally use and believe will be a good fit for my readers. I am disclosing this in accordance with the Federal Trade Commission's 16 CFR, Part 225: "Guides Concerning the Use of Endorsements and Testimonials in Advertising