Trusting your precious child to be looked after by someone else is always a daunting task for new parents. When our children are so special to us, we want to make sure we're doing the right thing. As much as we might want to stay at home and raise our kids ourselves, the practicalities might mean that this isn't possible. In which case, you will need to consider childcare. Here are some things to bear in mind when you're making this difficult decision.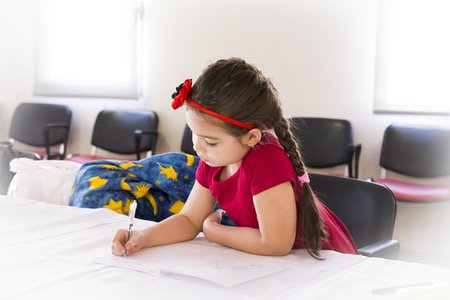 Work or Study Can Improve Your Life
For some, work is just a means to an end. Even if your job isn't a career and just pays the bills, being out and earning money can help teach children work ethic. And even if you don't massively enjoy it, having that extra money to spend gives you more freedom and allows you to be able to do more with your child. If your job is a career, getting back to it after having children allows you to pick up where you left off. It really is difficult for women who 'want it all' so to speak- the family as well as the career. But it's not impossible, while from now on your child will always come first you can still build an incredible career to. Continuing your studies or going back into education are other reasons why you might need childcare. Again, it's something that will improve both yours and your child's future.
Daycare Can Be Beneficial For Babies and Children
Many parents feel guilty about leaving their child while they go off to work, however, daycare can be fantastic. From an early age, they get to socialize with other children and learn what it means to make friends. Unless you know a lot of other children and can have regular playdates, this is something they're not going to be able to do just staying home. It allows them to learn new skills, and importantly also understand that being away from you doesn't have to be scary. This can set them up for success when they go out to school. Shyness and attachment issues can cause a lot of stress when they enter the school system, so getting them used to being in this kind of environment at a young age is only going to be a good thing.
Find Out If You're Entitled To Any Help
Many parents can find themselves in a predicament where after deducting childcare costs, they're no better off working than they are staying home. This is unfortunate, no one wants to be away from their child without good reason, and if you're not earning money it begs the question- what's the point? If you're on a low income, however, you might find that there are grants and schemes in your area which can help with childcare costs. The same is true if you're studying, there may be either money you can claim or a creche at your place of study- although as Parenting Pod states, daycare spots are often full up. Find out what kind of help is available to you, it's worth doing since study or work could improve life for both you and your child.
If you want to be a stay at home parent, that's absolutely fine, and the same is true if you want to go out and study or work. There's no 'right' answer, it's all about what works for you. If you do need childcare, it's worth being aware that there are plenty of great positives to it.
Disclosure: Mommy Makes Time receives products in order to conduct reviews. No monetary compensation was provided unless noted otherwise. All opinions are 100% my own. Some posts may contain affiliate links that I receive commission or payment from in exchange for referrals. In the event of a giveaway, the sponsor is responsible for delivery of the prize, unless otherwise noted in the posting. I only recommend products or services I personally use and believe will be a good fit for my readers. I am disclosing this in accordance with the Federal Trade Commission's 16 CFR, Part 225: "Guides Concerning the Use of Endorsements and Testimonials in Advertising