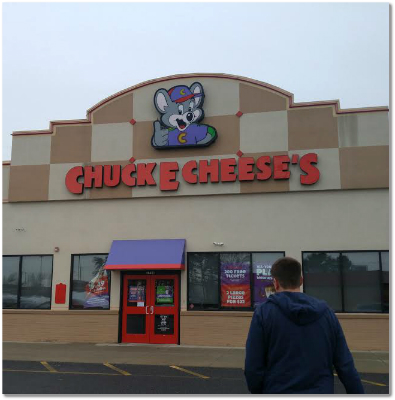 When I was little we used to wish for birthday party's at Chuck E Cheese's. I still remember wanting to watch the show and play the games but our local Chuck E Cheese's wasn't very close so we only got to visit on special occasions. Fast forward almost twenty-five years and I have two kids of my own. One rainy Saturday we decided to surprise them with their first trip to Chuck E Cheese's.
Walking in I noticed just how much had changed (in an amazing way) since my last visit. We walked in to a bright, clean and secure land of fun. Upon checking in, each person in your group is stamped with a matching number that can only be seen with a black light. Everyone is checked before leaving so you don't have to worry about someone leaving with the wrong person. I immediately felt more at ease, especially with Lovebug who is a runner.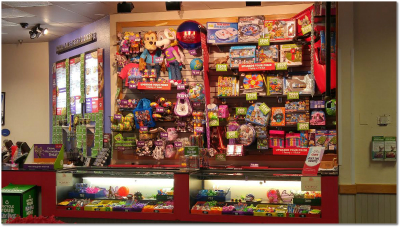 I immediately noticed how clean everything was. Chuck E. Cheese's partnered with Kids Play Safe and implemented eco-friendly cleaning practices to provide a safe, healthy play environment for kids in stores nationwide. The staff cleans everything every hour so you can feel secure that your children are playing in a clean and safe place.
The kids had a blast playing the games. We loaded up the game card (so much easier to hold then the old tokens) and started in on the fun. The games were only on credit each so our money really went far. The cards are reloadable and you can grab all kinds of packages with food and game play. They even have a great coupon section on their website to help save and plan!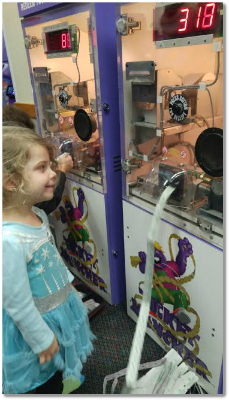 Speaking of food, Chuck E Cheese revamped their menu! It's not just pizza anymore. You can find all types of healthy options. From wraps, sandwiches and even a salad bar. The kids loved the "stuffed-crust" pizza and we enjoyed salad. They even have gluten free options for those that need them.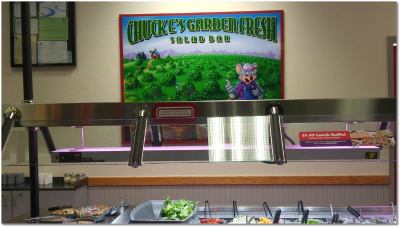 We had a blast during our visit. The kids got to meet Chuck E Cheese and dance with the animatronic cast on stage that still holds a hint of nostalgia for the parents! We started our day early and the kids were worn out by nap. It was perfect for a rainy, cold day but I know what we are going to be doing when the New England heat hits too!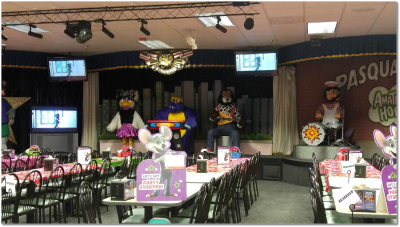 Check out Sensory Sensitive Sundays (check your local Chuck E. Cheese's is now offering Sensory Sensitive Sundays to provide children with autism spectrum disorder (ASD) and other special needs, the opportunity to experience the fun of visiting Chuck E. Cheese's in a sensory-friendly environment.
Get Social With Chuck E Cheese's
Facebook
Twitter
Instagram
Youtube
Disclosure: Mommy Makes Time receives products in order to conduct reviews. No monetary compensation was provided unless noted otherwise. All opinions are 100% my own. Some posts may contain affiliate links that I receive commission or payment from in exchange for referrals. In the event of a giveaway, the sponsor is responsible for delivery of the prize, unless otherwise noted in the posting. I only recommend products or services I personally use and believe will be a good fit for my readers. I am disclosing this in accordance with the Federal Trade Commission's 16 CFR, Part 225: "Guides Concerning the Use of Endorsements and Testimonials in Advertising