We received the following products to facilitate an honest review. All opinions are our own.
Are you expecting? Did you recently have a new addition to the family? We've complied a little list of some great products for you little one and the new mommy!!
Are you a breastfeeding mom? With everything you're already dealing with getting into the swing of life with a new addition, worrying about your milk shouldn't be another added stress. Mommy Watches take the guess work out of milk storage. Invented by, Oxana Pantchenko, a mom with a Ph.D. in electrical engineering, Mommy's Watches is essentially a watch that is both a timer and a thermometer. Simply slide the watch onto a milk bottle and a red and green indicator on the face of the watch will show you the milk's freshness based on its storage temperature and time. How cool is that!! Mommy Watches are reusable and made out of food grade silicone. They are great to monitor milk stored in refrigerator or freezer and able to fit most breastfeeding bottles and bag. For more information you can visit MommyWatches.com or follow on Facebook and Twitter.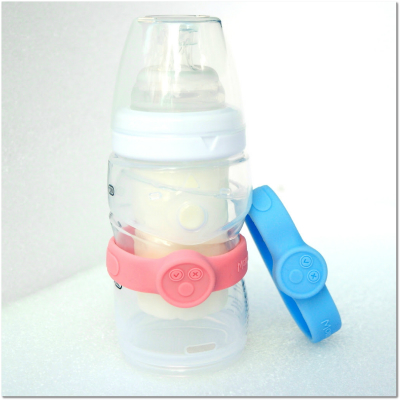 Even though my kiddos are out of diapers, we still use wipes on a regular basis. Wipes are like a mom's secret weapon to get through the day. Kids are constantly touching everything and I know I always need wipes on hand to keep things remotely clean. My Monster has extremely sensitive skin and anything with the slightest fragrance is extremely irritating. For a while we had to make our own "wipes" with paper towels and water. WaterPura wipes are amazing and don't irritate is skin at all. WaterPura™ stays natural with only two ingredients: 99.9% water and 0.1% citrus extract. No fragrance or oils that will irritate the skin when wiping off your toddler's little hands, feet, and face. Perfect for cleaning faces on the go. I found that they are thicker and hold up better then the other sensitive wipes we've used in the past. I ordered these to include in an upcoming shower gift for a friend with sensitive skin and I know she'll appreciate the natural gift! You can purchase these wipes on their website and follow WaterPura online with #what'sinyourwipe and on Facebook.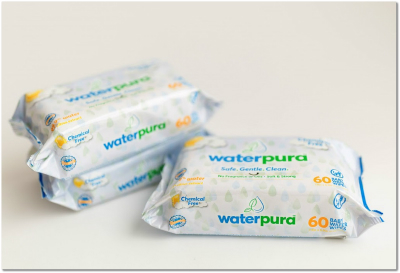 As new (and even not so new) parents we have tons of questions. There really is no right and wrong way to raise your child if you're doing what you believe is right, safe and healthy for your little one. It is however great to have options and opinions on different aspects of parenting. Books are great ways to get different ideas with out the "judging" that can come from other parenting sources (like family and friends). I loved this book for it's different take on answering common questions.
A World of Babies provides different answers to many childrearing questions with the idea that diverse communities around the world hold drastically different beliefs about parenting. While celebrating that diversity, the book also explores the challenges that poverty, globalization and violence pose for parents. Fully updated for the twenty-first century, this edition features a new introduction and eight new or revised case studies that directly address contemporary parenting challenges, from China and Peru to Israel and the West Bank. Written as imagined advice manuals to parents, the creative format of this book brings alive a rich body of knowledge that highlights many models of baby-rearing – each shaped by deeply held values and widely varying cultural contexts. Parenthood may never again seem a matter of 'common sense'. This is a perfect "advice" book for any parent and really worth the read!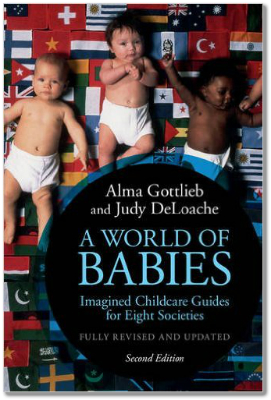 Disclosure: Mommy Makes Time receives products in order to conduct reviews. No monetary compensation was provided unless noted otherwise. All opinions are 100% my own. Some posts may contain affiliate links that I receive commission or payment from in exchange for referrals. In the event of a giveaway, the sponsor is responsible for delivery of the prize, unless otherwise noted in the posting. I only recommend products or services I personally use and believe will be a good fit for my readers. I am disclosing this in accordance with the Federal Trade Commission's 16 CFR, Part 225: "Guides Concerning the Use of Endorsements and Testimonials in Advertising