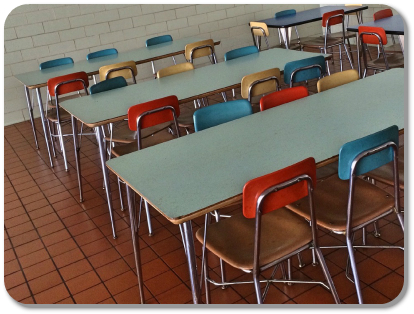 Simple Ways to Change up School Luches!
National School Lunch week is October 10th-14th. School lunches are so important from the first year of school all the way through college. Lunch is what fuels kids to continue to do the best they can do throughout the day. Having a healthy, nutritious lunch is so important in getting kids everything they need. Here are some great tips for a great school lunch:
Pump up the protein! Greek yogurt is a great source of protein for your kids and makes a great alternative. Skip the sugary yogurts and add your own fruit. Pump up the nutrients, protein and fiber with flax chia packs. Perfect for keeping them full through the rest of their day!
Skip the chips!We all love something crunchy but chips add empty calories and fat to your child's lunch. Instead pack something wholesome like granola! It also makes a perfect crunchy topping to yogurt!

Dress up that Sandwich!Sandwiches are the go-to for lunch time. Want to take your sandwich to the next level? Use hummus or avocado instead of mayo. This adds flavor and variety to a plain sandwich and kicks up the protein that all growing kids need!
Change up the Sides! Try something new with sides in your child's lunch. We love olives in our house and they make a great side to any sandwich. There are great flavors out there and Gaeaus Olives has handy snack packs that are great for pack and go! Trying new foods in lunches is a great way to keep kids from being bored!
Ditch the Soda! Thankfully, my kiddos don't like soda so we lucked out. There are lots of great alternatives to soda. From sparkling water to low sugar juice, you can change up the beverage to add vitamins and nutrients and take out empty calories! Sparkling Ice combines sparkling water, natural flavors, vitamin C and antioxidants for a healthy alternative to soda.

No matter what you're packing for lunches, simple tweaks can add vitamins and nutrients to this very important mid day meals! Even the pickiest of eaters can benefit from some small changes! When in doubt have your kiddos help! They may be more into trying something new if they were part of the decision making process!
Disclosure: Mommy Makes Time receives products in order to conduct reviews. No monetary compensation was provided unless noted otherwise. All opinions are 100% my own. Some posts may contain affiliate links that I receive commission or payment from in exchange for referrals. In the event of a giveaway, the sponsor is responsible for delivery of the prize, unless otherwise noted in the posting. I only recommend products or services I personally use and believe will be a good fit for my readers. I am disclosing this in accordance with the Federal Trade Commission's 16 CFR, Part 225: "Guides Concerning the Use of Endorsements and Testimonials in Advertising