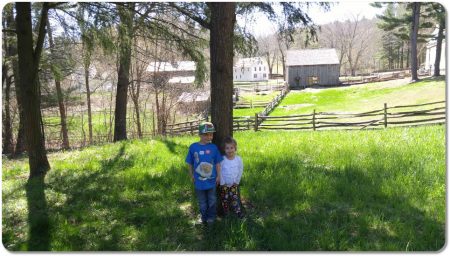 I love history. Learning about the past has always been one of my favorite things. Even now that I'm well past my college days, I still find history fascinating. Bringing my kids to museums is high on my list this Summer to show them all the amazing things that we can learn from the past!
Old Sturbridge Village is a living history museum that brings the past to life in central Massachusetts. For the past seventy years it has preserved New England History and shared this history with countless visitors. If you live in Massachusetts, it's almost always a field trip destination while growing up. I have memories of going as a child with my class and learning to milk cows and shear sheep.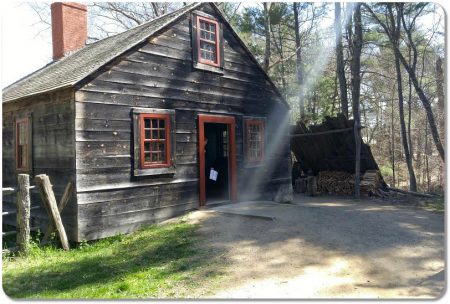 Not much has changed in this amazing museum since my childhood and I couldn't wait to share this with my own children. We were lucky enough to visit after the new baby animals were born. These adorable animals were with their moms in the pasture for you to see. We loved the baby lamb and she was very curious about all the attention.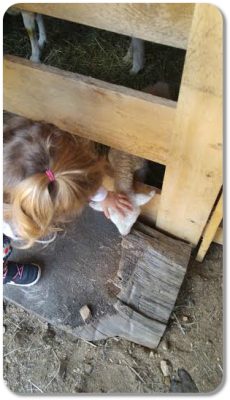 Old Sturbridge Village is liking taking a step back into the 1830's. The people working in the museum stay in character perfectly and it's pretty amazing to watch. There are plenty of "hands on" activities for smaller children as well. This was fantastic for Monster and Lovebug. They wanted to touch EVERYTHING and having a place to let them explore was perfect.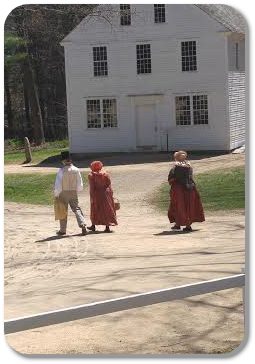 They have plenty of places to stop and eat traditional New England dishes while you're visiting the museum. We stopped at the country store for snacks and to grab tokens to ride the stage coach (Lovebug's favorite part of the trip). It's a fun ride around the museum in an old coach and a must do if you have a little! It's only three dollars a person and well worth it for the experience.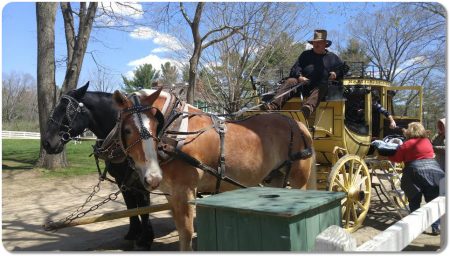 You can check out their Event Calendar to find out all about their different summer events and programs. If you're traveling to visit take a look at the lodging at the Old Sturbridge Inn.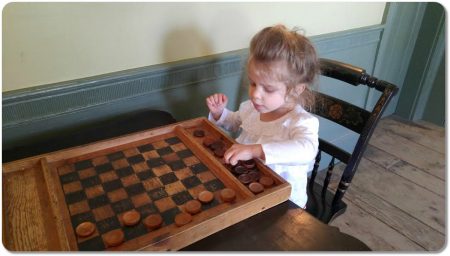 MY TIPS FOR YOUR VISIT
The museum is mostly outside. There are building to explore but you will be outside so you'll want to plan for this. Sunscreen and bug spray are important in the summer months.

If you're coming during the summer I would go right when they open to avoid crowds and the heat of the day.
You can purchase your tickets online and print them at home to avoid lines!

It's a living history museum true to life in the 1830's so the roads are not paved. It is stroller friendly with plenty of places to leave your stroller outside to explore the buildings.

We brought snacks and water with us but there are several places to eat and grab snacks along the way.

The staff members are amazing. They can answer any question you have so don't be afraid to test their knowledge! Have fun!!
Disclosure: Mommy Makes Time receives products in order to conduct reviews. No monetary compensation was provided unless noted otherwise. All opinions are 100% my own. Some posts may contain affiliate links that I receive commission or payment from in exchange for referrals. In the event of a giveaway, the sponsor is responsible for delivery of the prize, unless otherwise noted in the posting. I only recommend products or services I personally use and believe will be a good fit for my readers. I am disclosing this in accordance with the Federal Trade Commission's 16 CFR, Part 225: "Guides Concerning the Use of Endorsements and Testimonials in Advertising