Disclosure: This post is brought to you by Sverve in conjunction with the Brooklyn Creamery Company. All the opinions expressed are my own.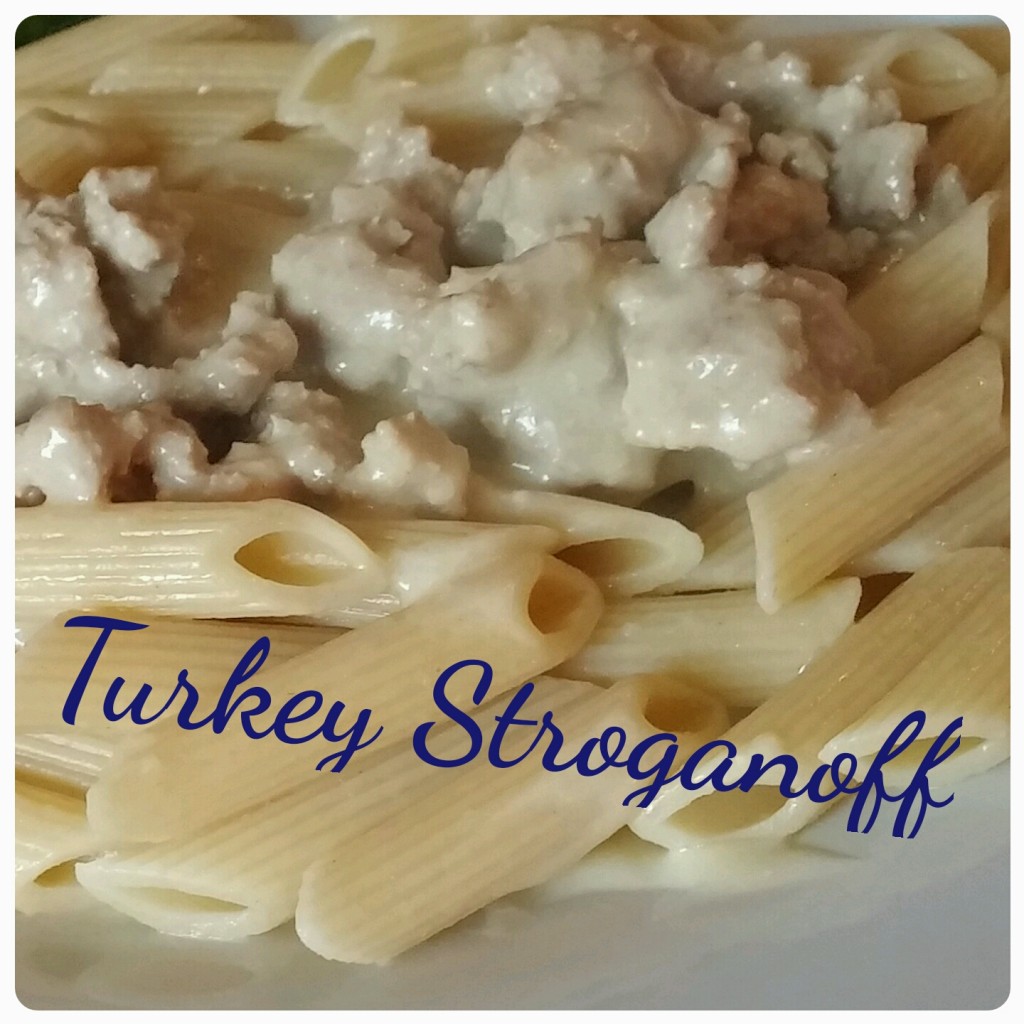 Recently I went to a demo for this amazing new dairy cream from the Brooklyn Creamery Company . It's an amazing new versatile cream that can be used in so many recipes. The demo was held at a local Stop & Shop store (the cream can also be found at Giant Food Stores). They were testing both the single and double cream versions with strawberries. As you can see, my kiddos were both fans. They were also passing out coupons and information on Brooklyn Creamery Company . You can check their site to find a store near you carrying these products.
I love cooking and coming up with my own take on recipes. I wanted to make a yummy comfort food with these new dairy cream products. I've been craving stroganoff lately so I think it's time for my healthy take on the classic dish.
Turkey "Stroganoff" Recipe
Ingredients
1 lb ground Turkey
1.5 cups of 1% milk
1/4 cup of Double Cream
2 Tbsp chopped garlic
1 Tbsp Olive Oil
Salt and pepper
(optional ingredients: sliced or chopped mushrooms)
Instructions
Heat oil in a large saute pan over medium heat. Brown the ground turkey until all the pink is gone (no one likes under cooked ground meats) and add garlic. Saute for another minute or two. Add salt and pepper to meat. Add the milk and bring to a boil. Reduce to simmer and add Double Cream.
Continue stirring until the Double Cream is incorporated into the sauce. Continue to simmer until the sauce thickens to your desired thickness (it usually takes around 5-7 minutes for the thickness I like).
Serve over brown rice or pasta.
https://mommymakestime.com/2015/06/turkey-stroganoff-recipe/
copyright Mommy Makes Time
I served this with a side of asparagus. It was fantastic. I didn't even miss the can cream of something that I usually use in this recipe. My Lovebug loves this recipe and eats a ton of it (definitely kid friendly). I really liked the way the Double Cream thickened the sauce without all the preservatives.