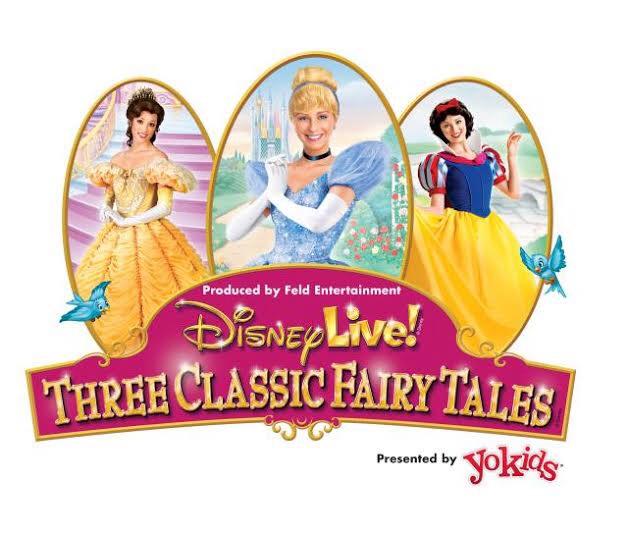 A Huge thank you to Super Frugal Stephanie for offering this fantastic giveaway. Check out her page for other great giveaways.
Step into a world of wonder where dreams come true in Disney Live! presents Three Classic Fairy Tales Presented by Stonyfield YoKids Organic Yogurt. Join Mickey and Minnie as they bring the timeless fairy tale adventures of Cinderella, Beauty and The Beast, and Snow White and the Seven Dwarfs to life in a live theatrical experience that is pure magic. With dynamic storytelling, award winning music, stunning costumes and glittering special effects, you'll dream with the princesses, cheer for their heroes as they conquer evil villains, and be captivated by these spellbinding stories. There's a world of enchantment waiting for you right in your hometown!
When: Friday, April 24th – Sunday, April 26th (School Vacation Week!)
Where: Agganis Arena, 925 Commonwealth Avenue, Boston, MA 02215-1204
Discount Information: Save with this online ONLY code! Reduced Ticketmaster fees and 40% off select tickets to select shows! Valid on $50.00 and $35.00 tickets. No double discounts. Not valid on previously purchased tickets. Valid while supplies last. Offer valid for advance purchase only. 10 tickets per customer.
? Friday, April 24th at 10:30am, 1:30pm & 4:30pm – $30.00 & $21.00
? Saturday, April 25th at 4:30pm – $30.00 & $21.00
? Sunday, April 26th at 4:30pm – $30.00 & $21.00
How to purchase:
1. Log on to www.ticketmaster.com
2. In search, type Agganis Arena and choose the venue in Boston, MA
3. Choose a show date from the above listed & click on SEE TICKETS
4. In box that says OFFER CODE, type in MBLOG. This code allows you discount access!
5. Hover over interactive map to choose your seats in the select discounted sections.
6. Enjoy the show!
Would you love to take your family to Disney Live in Boston? Enter for a chance to win a Family 4 Pack for April 24th for one of three show times! Enter below! Good Luck!
(All entries will be verified and if an entry is not done you will be disqualified.)