<center?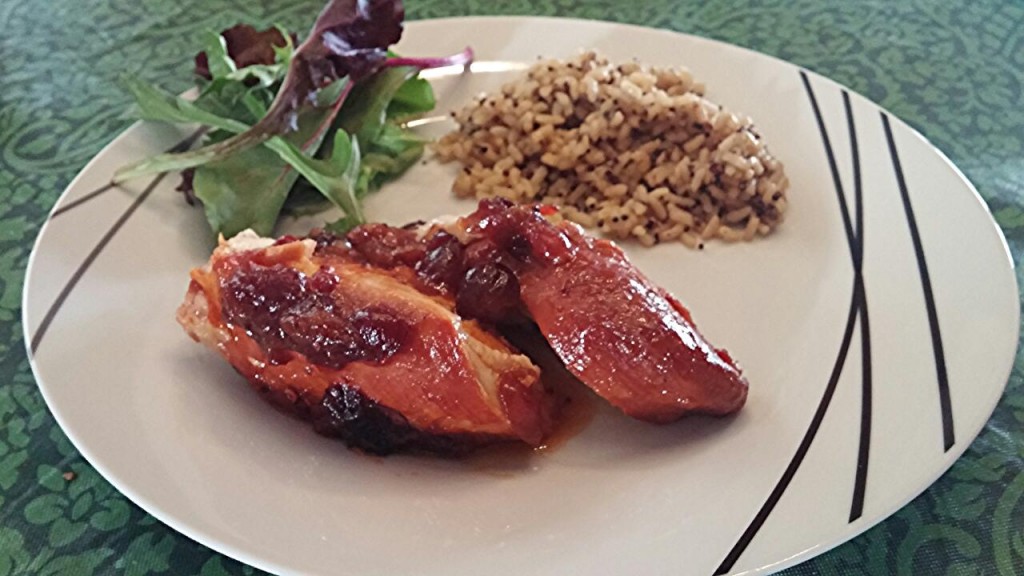 Disclosure:Chicken Soup for the Soul and Zaycon Fresh provided me with complimentary products. The opinions I have
expressed are my own.
I love chicken. It's one of the staples of our cooking lives. I have some food allergies and am very limited on my protein choices. Thank goodness I can still have chicken. Chicken breast is one of those awesome ingredients that tastes great with everything. It's also amazingly good for you. It's a great source of protein with very little fat. Perfect for a healthy lifestyle.
Zaycon Fresh is an amazing company that provides farm fresh meats directly to you at amazing prices. You order on line and pick up from a location closest to you for amazing savings. We got to try their chicken breast and it is amazing. The prices are fantastic for any family looking to save on a food budget. The quality is fantastic too. We've made so much already and I keep coming up with new recipes to try. You can also get Chicken Soup for the Soul cooking products on their website. I didn't realize that they had their own food line but I am pleasantly surprised in the selections. The quality and taste are amazing too.
I decided to revamp a recipe my grandmother used to make when I was little. My Lovebug and Monster are really difficult eaters so with my fingers crossed I attempted a new recipe.
CATALINA CHICKEN
1lb Zaycon Fresh Chicken Breast
1/2 Bottle Catalina salad dressing (I used lite)
1 can whole berry cranberry sauce
1/2 a medium yellow onion chopped
salt and pepper
I had a really busy Sunday planned with the kiddos so I decided to try the crock-pot. I placed the chopped onions and chickens in the bottom (with salt and pepper) and covered them with the dressing and cranberry. Set it on low for six hours and went out for our Sunday Funday! You can also bake this in a 375 degree oven for 30-35 minutes if you're in a time crunch.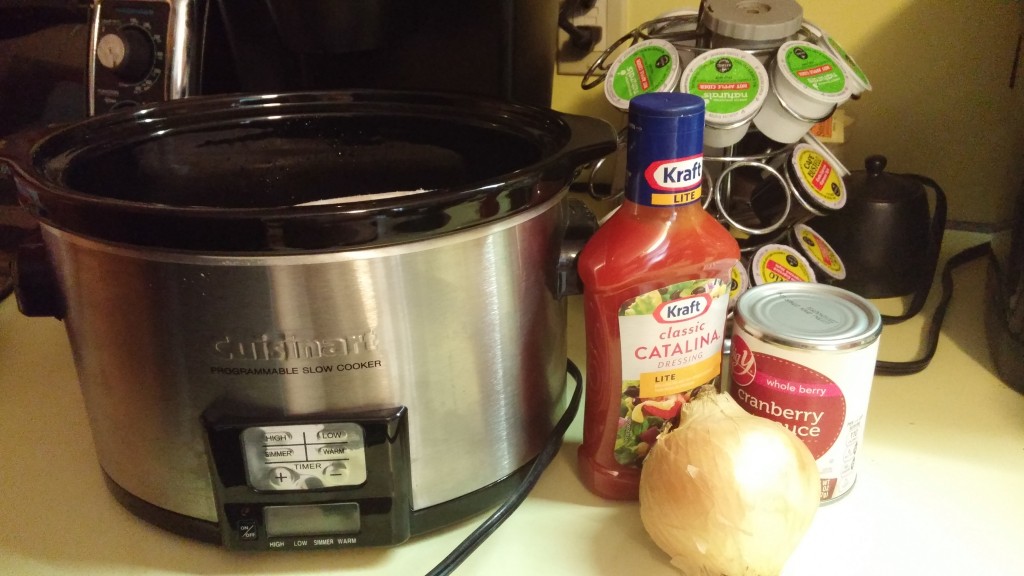 When it comes to sides we like use a lot of brown rice in our house. Now, brown rice can be REALLY boring if you make it with water. We always use chicken broth to give it something extra. I love the low sodium chicken broth from Chicken Soup for the Soul . It adds extra flavor without adding tons of extra fat. I also love that they use sustainable packaging in environmentally-friendly Tetra Pak cartons (it is almost Earth Day after all). I also added Quinoa to up the healthy factor of this dinner. I use equal parts rice to broth. I'm pretty sure my Lovebug stole my measuring cups again for her kitchen so I got a chance to test out my new mug. Rice still came out perfect!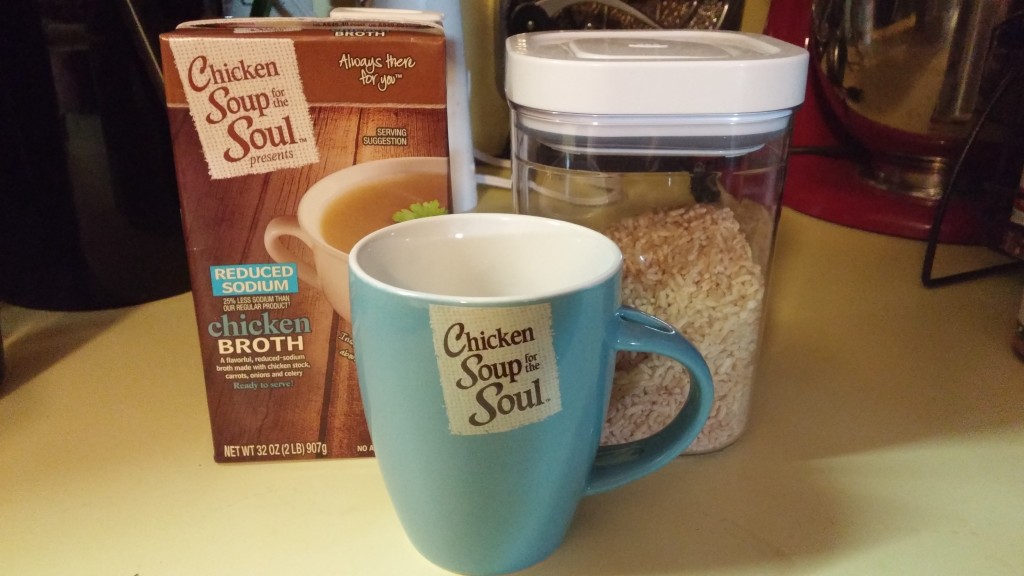 Well, the picky eaters did eat dinner. I was a little shocked considering it had a sauce on it and they usually don't go for that. We got to enjoy a nice dinner and relive our adventures from the day. I love family dinners. They remind me of being young around the table with my parents and siblings. I hope that these memories stick with them when they're having their own family dinners.
Chicken Soup for the Soul is giving away a copy of their new book, "From Lemons to Lemonade", and their amazing chicken broth to one of my lucky readers. This book is full of amazing and positive stories about making the best of the worst situations. You can enter below to win!