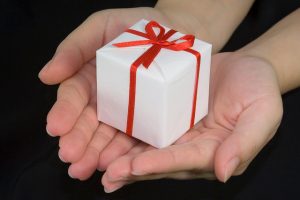 I just love giving gifts, and I love doing it even more when I'm giving to someone who I love and respect, like my husband. The only problem is that buying gifts for guys, even when you know them inside and out, can be quite difficult. Fear not! If you want to put a smile on your guy's face and blow him away with a great gift, check out these simple rules for gifting guys:
Spending More Isn't Necessary
It's not the amount of money you spend on your man that is important – it's the thought behind the gift. A lot of gift givers, whether consciously or unconsciously, believe that the more they spend on a gift, the more they'll be loved and the more their spouse will love them, but this simply isn't true. Your man will know how much you love him if you choose a gift he'll love regardless of price.
Less is More
Just as spending more isn't necessary, neither is buying more. Many women love to receive lots of little gifts, but guys generally prefer to be blown away with one or two bigger gifts like earrings for men that will stun everyone, a new motorcycle or transforming the basement into their very own man cave as a surprise. Don't ruin the impact of your gifts by giving too many!
Give Him Something Useful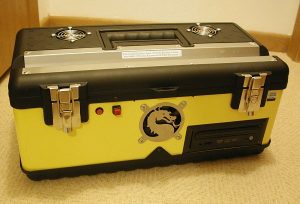 Although most of us lovely ladies wouldn't be impressed if our spouse presented us with a vacuum cleaner on our birthday, many men would actually be overjoyed with a new drill, ride on lawnmower or set of spanners. Of course, you don't always have to give them something useful – sentimental gifts are great for both sexes when they're given with love at the appropriate time.
Small Gifts for new 'Ships
If you aren't married or in a long-term relationship, it doesn't make sense to buy a big blowout gift, after all, you don't know where the relationship is going, and it could freak your guy out if you spend a small fortune on their birthday.
Don't Buy a Tie
If you don't want to disappoint your man on that special day, absolutely do not buy him a tie. Ties seem to be the go-to gift for men when you really can't think of anything else, and nothing disappoints the average guy more than opening a gift to find the ubiquitous tie staring back at him!
Buy Him That Thing You Hate
Want to show your man that you really, truly love him? Buy him something he loves, but he knows you hate. If he loves playing on the Xbox, but you find him boring, consider getting him a new game to enjoy with his friends, or if he loves comic book t-shirts, and you'd prefer him to wear something a bit classy, buy that Batman shirt and let him know you love him just how he is. I can guarantee he will appreciate the gesture more than almost anything else you can think of.
Disclosure: Mommy Makes Time receives products in order to conduct reviews. No monetary compensation was provided unless noted otherwise. All opinions are 100% my own. Some posts may contain affiliate links that I receive commission or payment from in exchange for referrals. In the event of a giveaway, the sponsor is responsible for delivery of the prize, unless otherwise noted in the posting. I only recommend products or services I personally use and believe will be a good fit for my readers. I am disclosing this in accordance with the Federal Trade Commission's 16 CFR, Part 225: "Guides Concerning the Use of Endorsements and Testimonials in Advertising