Is your daughter's birthday coming up and you are totally clueless about what to buy her?
If you husband's birthday is on the horizon, you might be trying desperately to think of the perfect gift.
Christmas just throws in another spanner into the works – you need to think of brilliant presents for everyone!
There are always so many birthdays and special occasions that call for gifts, it can be a little intimidating keeping up with them all! And another common problem is always trying to think of something cool and unique to gift to the birthday boy or girl.
Well, now there is no need to worry as I have got your back with this blog post. In it, you'll find a concise guide to all the fantastic gifts that you could get for everyone in your family!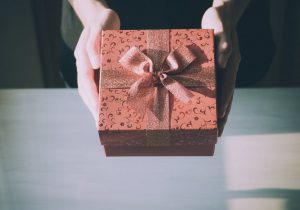 Husband
Men are easy to buy for as there are always the usual gifts of whiskey, ties, and cufflinks that you can fall back on. However, if you are looking for an extra special gift for your husband, you might want to put a little extra thought into the present. One nice idea is to go with a professional knife set, which is an especially thoughtful present for men who consider themselves to be foodies. If your husband prides himself on his appearance, you might want to consider buying him a grooming kit.
Daughter
You will find lots of infant gift ideas by simply browsing online or in your local toy store. However, sometimes it's nice to get away from the mainstream and buy something a little different. For instance, you might want to buy some tailor-made clothes or accessories. There are lots of crafters who have Etsy shops who will make custom-made jewelry, which could be a nice choice for teenage daughters.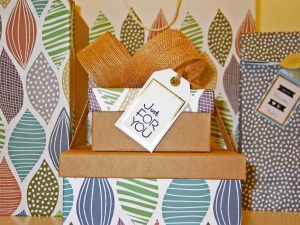 Son
Boys can sometimes be hard to buy for. If your son is very sporty and loves his team games, you could always buy him some new sports equipment or the jersey of his favorite club. Is your boy not too into sport? No problem; he will certainly have another hobby that could inspire a gift. If he loves reading, then you can always just buy him some new reading books. Or, why not inspire his creative streak and buy him a notebook so he can start writing his very own stories?!
Parents
Did you completely forget about your own mother or father's birthday?! Not to worry; there are some quick gifts you can buy that will make things up to them. Flowers will always go down well, as will chocolates and gift vouchers. Another nice gift idea for your parents is to simply take them out for a meal at their favorite restaurant. Just remember that it's you who has to foot the bill this time!
Buying gifts and presents for everyone in your family shouldn't be a chore. Hopefully, you will have read a really good idea in this blog post. You might even be sorted for the next few birthdays to come now!
Disclosure: Mommy Makes Time receives products in order to conduct reviews. No monetary compensation was provided unless noted otherwise. All opinions are 100% my own. Some posts may contain affiliate links that I receive commission or payment from in exchange for referrals. In the event of a giveaway, the sponsor is responsible for delivery of the prize, unless otherwise noted in the posting. I only recommend products or services I personally use and believe will be a good fit for my readers. I am disclosing this in accordance with the Federal Trade Commission's 16 CFR, Part 225: "Guides Concerning the Use of Endorsements and Testimonials in Advertising